The new art folder Victims and Murderers contains real size prints of 16 carefully selected gouaches from Klaus Verscheure's ongoing series Faces . Printed on fine 60g art paper in delicate duotone offset, they capture the perfect look and feel of the original gouache drawings in every single detail. The prints are collected in a sturdy folder of red cardboard with black linen spine and black foil print.

Prints 42 x 29 cm, duo tone offset on fine 60g art paper

Art folder 43,8 x 31 x 1,4 cm, red cardboard with black linnen back

Texts by the artist Klaus Verscheure and Els Wuyts
Delivery scheduled for September 2022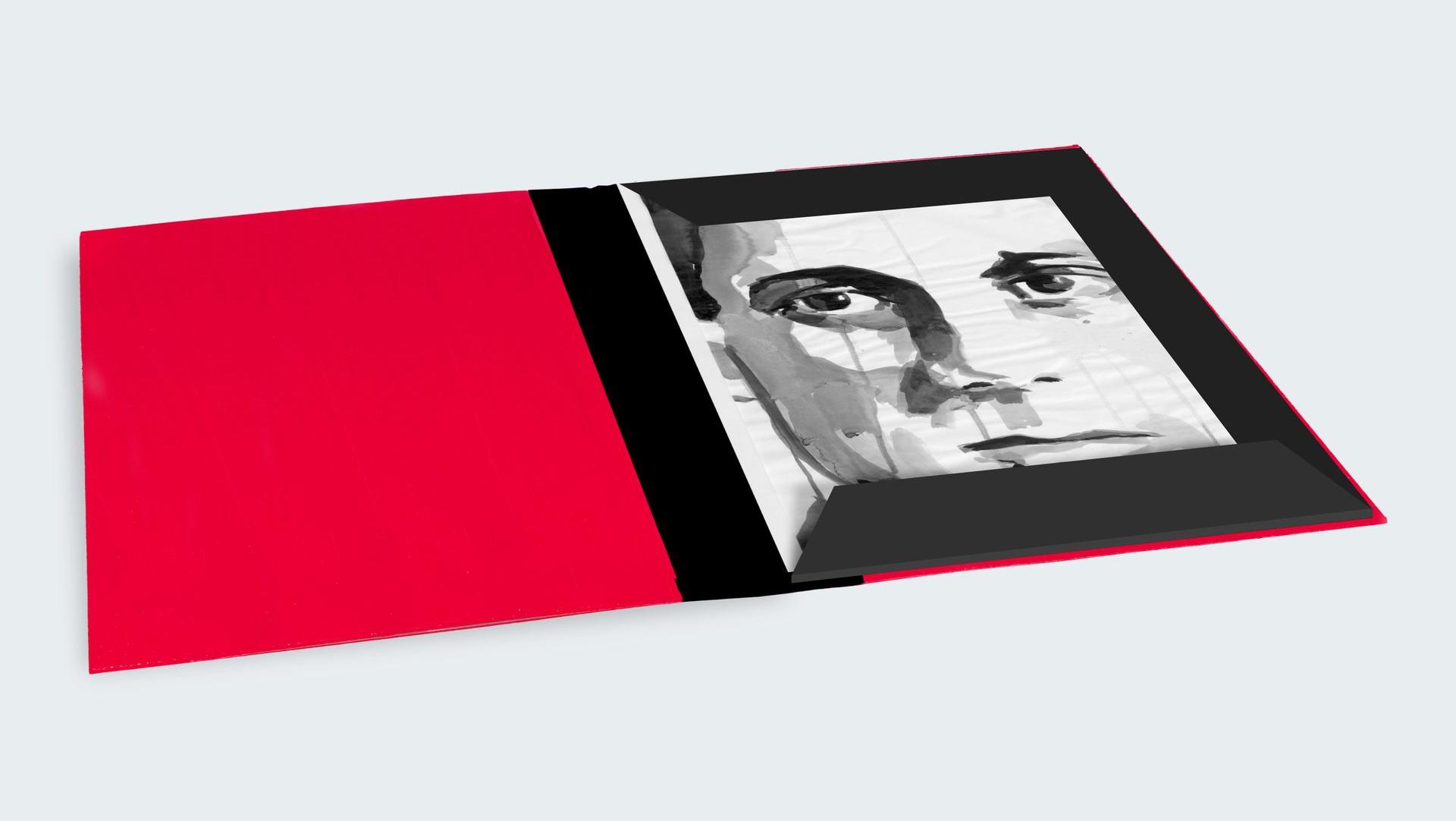 The artist Klaus Verscheure on his work...